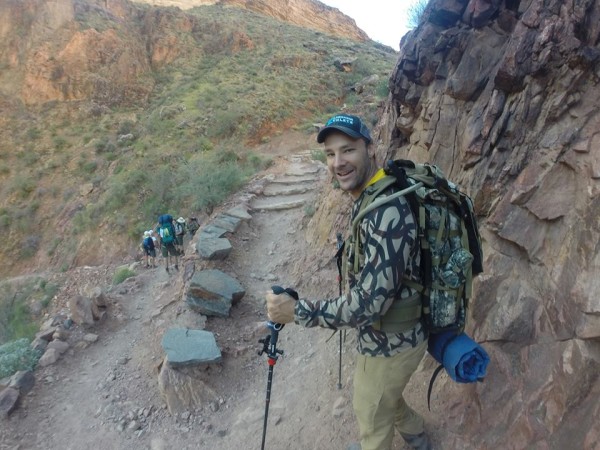 Overcoming life's obstacles is something Tracy has had to do since the day he was born. Tracy was born several months premature and was born with cerebral palsy. Early on in life, Tracy's future didn't look bright and the odds were stacked against him. However, Tracy's determination, positive attitude and desire to climb higher than anyone ever thought possible has resulted in a life full of success and adventure.
By the world's standards, Tracy was handed lemons but has turned those lemons into lemonade. Over the last decade, Tracy has managed several multi-million dollar businesses, published thousands of magazine articles, owned rental property and operates a thriving marketing and PR business.
At only 36 years old, Tracy has traveled all over the map, pushing himself to his physical limits and speaking about it to large groups. He has hiked to the bottom of the Grand Canyon, spent weeks in the backcountry and has lived through many close calls with death.
When Tracy speaks to school groups and at corporate gatherings, he tells his inspirational life story, teaches people how to achieve more than they ever thought possible, and how to turn the lemons life has handed them into a sweet tall glass of lemonade.
Are you looking for a speaker who can motivate an audience? Are you looking for a speaker who can make people laugh, cry and leave the event forever changed? Look no further than Tracy Breen.